Scarlett Johansson's earnings have risen from $10m to $40.5m in the past year, Forbes said
Helping to save the world with The Avengers has helped Scarlett Johansson become the best-paid actress in the world, according to Forbes magazine.
Johansson, who plays Black Widow in the Avengers films, earned $40.5m (£31.9m) in the past year, according to the magazine's annual estimates.
Angelina Jolie is second with $28m (£22m) thanks to her pay for Maleficent 2, followed by Jennifer Aniston.
Wonder Woman's Gal Gadot is the only new name on the list, at number 10.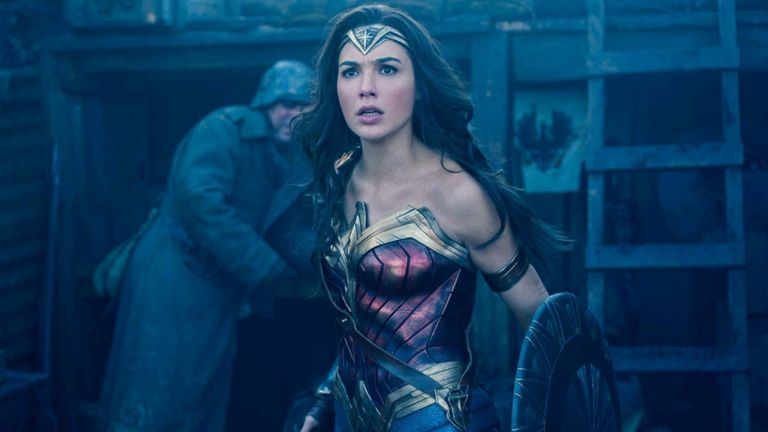 Emma Stone, who took the top spot on last year's list after starring in La La Land, has now dropped out of the top 10 completely.ADVERTISEMENT
Forbes list of the world's best-paid actresses 2018
Scarlett Johansson – $40.5m
Angelina Jolie – $28m
Jennifer Aniston – $19.5m
Jennifer Lawrence – $18m
Reese Witherspoon – $16.5m
Mila Kunis – $16m
Julia Roberts – $13m
Cate Blanchett – $12.5m
Melissa McCarthy – $12m
Gal Gadot – $10m
This is the first list to be published since revelations about differences between the pay of men and women in Hollywood and the subsequent pledges to close the gap.
The combined earnings of the top 10 women this year is $186m (£146.5m), up 8% on last year.
But it's 9% down on the 2016 total, when Jennifer Lawrence topped the rankings with $46m.
Forbes normally releases the equivalent list for male stars soon after the women's list. Last year, Mark Wahlberg came top and the total pay packets for the top 10 men was almost three times more than for their female counterparts.